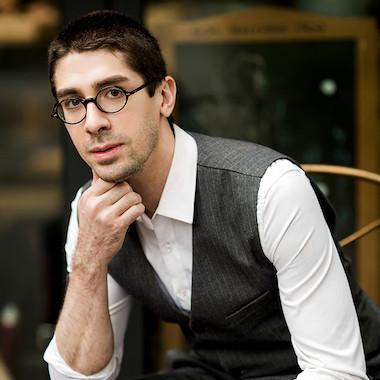 I am an Assistant Professor of Computer Science at the Naval Postgraduate School in Monterey, CA. I am interested in human aspects of security, especially those involving human-computer interaction, privacy on the Internet, information leakage in distributed systems, and side channel attacks. I also try to leverage brain-inspired computer architectures to solve computationally hard problems.
From 2016-2018, I was a Postdoc and then Computer Scientist at the U.S. Army Research Laboratory (ARL) at Aberdeen Proving Ground, MD, working on keylogging side channel attacks and neuromorphic computing.
News
---
Old news
---
Paper on scaling up keystroke biometrics accepted to IJCB'20
Member of the WTMC'20 Program Committee
Invited talk for the Rotary Club of Corral de Tierra (July 2020)
Paper on covert impairments in human computer interaction accepted to CHI'20
Invited talk at the Sunset Center (Carmel, CA), hosted by the Carmel Public Library Foundation (February 2020) [slides]
Autocomplete side channel paper accepted to USENIX'19
Member of the WTMC'19 Program Committee
Invited talk at the 20th Monterey Workshop on Cyber (November 2018)
Joined NPS as an Assistant Professor of Computer Science (August 2018)
SoK paper on keylogging side channels accepted to S&P'18
Best Paper @ ISCAS'17 for work on factoring integers with a neuromorphic processor
Students
---
MS students
Andy Baierwalter (radar network traffic analysis)
Chris Daves (user identification over VoIP)
Fritz Hain (circumventing digital censorship)
Harlan Cheer (decision confidence estimation in HCI)
Jamie Francona (deception detection in virtual environments)
Jihye Kim (interactive web application side channels)
Ray Blockmon / Natasha Niemann (network traffic insider threat detection)
MS Alumni
Cassondra Bullock / Jeana Verkempinck / Alexander Arnell (information leakage in chat application network traffic)
Greg Bunder / Michael Laws (network traffic anomaly detection)
John Smith / Nicholas Hughes (digital signatures on darknet marketplaces)
Brett Rajchel (network traffic monitoring for insider threat detection)
Eric Kim (biologically-inspired automatic target detection, classification, and tracking)
Xisen Tian (radar imagery deep fakes through a man-in-the-middle attack)
Yao Wen Loy (Air Force, Singapore) / Zhenfeng Lee (Singapore) (behavioral Bitcoin address clustering heuristics)
Rouben Azad (modeling ship behavior using AIS)
Peter Goodwin (obfuscating keystroke dynamics)
Michael Walker (author identification through text composition)
Mark Veazey (Internet-scale keystroke biometrics and privacy)
Ryan Keller (modeling trust between human and AI)
Nathan Richardson / Lucas Burke (eliciting identifying behavior from a social engineer)
Teaching
---
AY21 spring: Artificial Intelligence (CS3310)
AY21 fall: Artificial Intelligence (CS3310)
AY20 spring: Artificial Intelligence (CS3310)
AY20 fall: Artificial Intelligence (CS3310)
AY19 spring: Artificial Intelligence (CS3310) and Machine Learning/Data Mining (CS4315)
AY19 winter: Artificial Intelligence (CS3310)
AY19 fall: Artificial Intelligence (CS3310)
Awards
---
Select publications
---
See the full list and Google Scholar.
Contact
---
Email: contact at [this domain]
Find me on: